Chair Yoga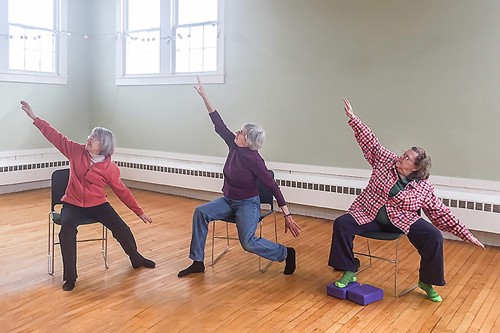 In Person
Experience the many benefits of Yoga from a comfortable seated position - a perfect way to practice simple, effective techniques, including gentle stretching, breathing practices and deep relaxation.
Cost: FREE
Chair Yoga,

Tue 15 Feb, 2:00 PM
Location
The Carers' Centre, Woodlands, Lower Bristol Road, Bath, BA2 9ES
Benefits
Gentle exercise which is good for the body and mind 
Learn stretches and relaxation techniques you can continue to practice afterwards 
Take some time for yourself 
Please note, we also offer this session online. Click here for more details.