Support your health and wellbeing today
It can be difficult to look after our own health and wellbeing when we care for someone else, and it has been even more challenging during the pandemic. We offer a range of free activities and social get-togethers online, over the phone and face to face, there is something for everyone!
To register your interest click in to an activity for the details and add it to your cart. You can add as many as you like. Once you have chosen all the activities that you are interested in, click register and fill in your details. If you are new to The Carers' Centre, you will need to join us to access our free services. Simply fill out this short form to join.
To ensure as many people as possible can access our activities, you may not be able to go to every activity that you request. Once we receive your request, we will get back to you within 2 weeks to let you know which activities we are able to offer you.
Please note all activities follow the latest coronavirus government guidelines. If these guidelines are updated, you will be notified of any changes to your booked activity.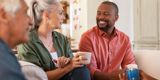 In Person
Parent Carer Café
Do you look after a child with additional needs? At this welcoming new café, you'll meet other parent carers and gain expert advice from the café host - a parent of three children with additional needs.
There's no need to book, but you can express your intention to attend.
July 22 2022 10:30 AM
August 12 2022 10:30 AM
August 26 2022 10:30 AM
September 09 2022 10:30 AM
September 23 2022 10:30 AM
More details
In Person
Family Arts & Crafts Afternoon
Why not get creative with your family this Summer? We will provide all the equipment you need to make some gorgeous crafts to take home plus some tasty refreshments.
September 10 2022 15:00 PM
More details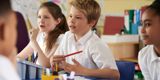 In Person
Transitions Time
If you're moving in secondary school in September then this short session is perfect for you. We will discuss any worries you have, share some top tips and enjoy a delicious lunch together!
More details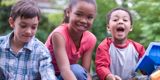 In Person
Creative Voices Welcome Picnic
We would love for you to get involved with our new monthly group! Creative Voices is for perfect if you love arts and crafts as well as having your say to make a difference to local young carers. Join us at one or both sessions! 
July 16 2022 11:30 AM
August 11 2022 11:30 AM
More details