Support your health and wellbeing today
It can be difficult to look after our own health and wellbeing when we care for someone else, and it has been even more challenging during the pandemic. We offer a range of free activities and social get-togethers online, over the phone and face to face, there is something for everyone!
To register your interest click in to an activity for the details and add it to your cart. You can add as many as you like. Once you have chosen all the activities that you are interested in, click register and fill in your details. If you are new to The Carers' Centre, you will need to join us to access our free services. Simply fill out this short form to join.
To ensure as many people as possible can access our activities, you may not be able to go to every activity that you request. Once we receive your request, we will get back to you within 2 weeks to let you know which activities we are able to offer you.
Please note all activities follow the latest coronavirus government guidelines. If these guidelines are updated, you will be notified of any changes to your booked activity.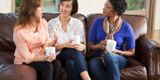 In Person
Midsomer Norton Carer Café
Come together with others that understand. This is a welcoming and supportive space where you can share advice and enjoy chatting to new friends.
04 April 2022, 10:30 AM
02 May 2022, 10:30 AM
06 June 2022, 10:00 AM
More details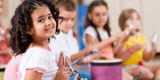 In Person
Bath Philharmonia Music and Arts Project
Suitable for ages 8 - 17
Do you like to make music and art? Join this week long Bath Philharmonia project to create a fantastic new show! Please note you must be able to make at least 6 dates to take part.
11 April 2022, AM
12 April 2022, PM
13 April 2022, PM
14 April 2022, PM
30 April 2022, PM
01 May 2022, PM
13 May 2022, PM
More details